Step 1: Pick the Proper Finish
Chrome Finish
is perfect for standard storage needs in ambient temperature areas where humidity, the need for refrigeration, exposure to outdoor elements, and high temp water exposure are not factors.
Duraseal Finish
is the standard for storage applications that include exposure to outdoor elements (humidity), as well as specialized areas such as dietary, lab, and pharmacy, and areas that require refrigeration.
Stainless Steel Finish
is necessary when the shelving or carts will be exposed to high temperature cart washers.  Stainless Steel shelves can be either Solid or Open Wire shelves, however, both can also be put together into a single unit.
Galvanized Finish
is used only on solid shelves, however, galvanized solid shelves can be put together with open wire shelves in a different finish to create a single unit.
Step 2: Determine the Proper Base
Stationary
is the standard, stand-alone shelf base with leveling bolts at the bottom of four poles.
Casters
are appropriate for nominal movement of shelf units or carts within a facility.  Standard configuration on casters includes two 5″ locking casters and two 5″ swivel casters.
Track (High Density)
storage with shelving on skates or carriages can be utilized where maximum storage capacity is desired.
Dolly Base
is a rigid frame on casters, utilized on larger carts and shelving units, making it possible to transport the unit over long distances, or regular and repeated transport over elevator thresholds.
Seismic Anchorage
may be specified.  This may include OSHPD-approved seismic floor mounts for all four posts of any shelving unit.
Step 3: Determine the Proper Size for Your Shelves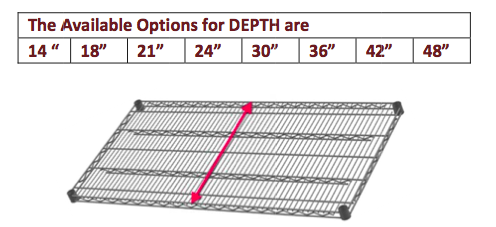 Depth (front to back)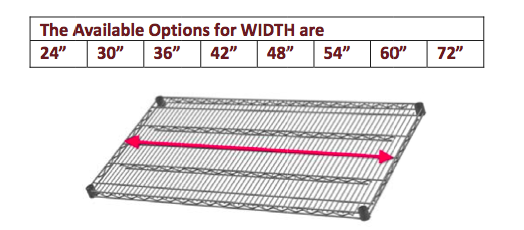 Width (side to side

Baskets are available in 18″ and 24″ depths (not available in 42″ or 72″ depths)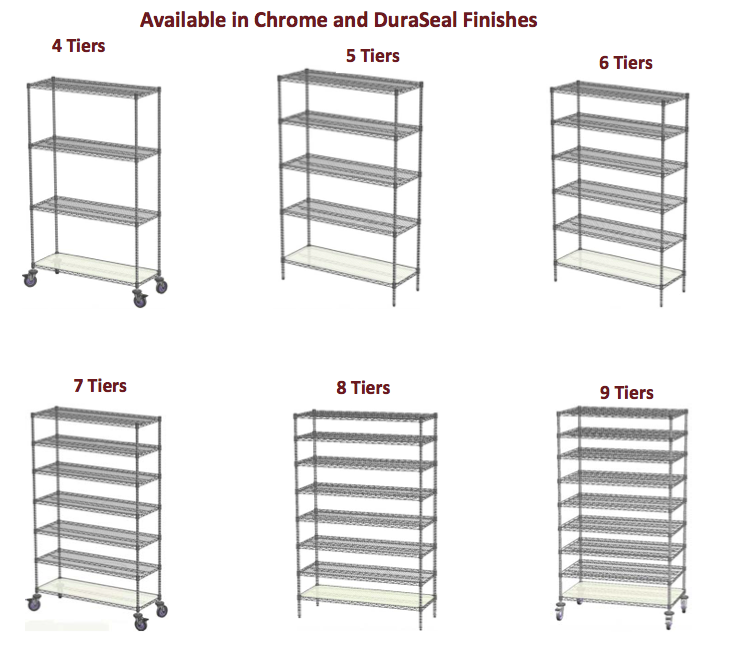 Step 4: Choose Your Accessories
Don't see what you need? A QC Storage rep can locate it for you, at a fraction of the wholesale cost. Contact us today!